Kernow Parenting Journey project commissioned to help support parents with information during pregnancy
Find out more about the recently commissioned project to support new parents with better information and resources during pregnancy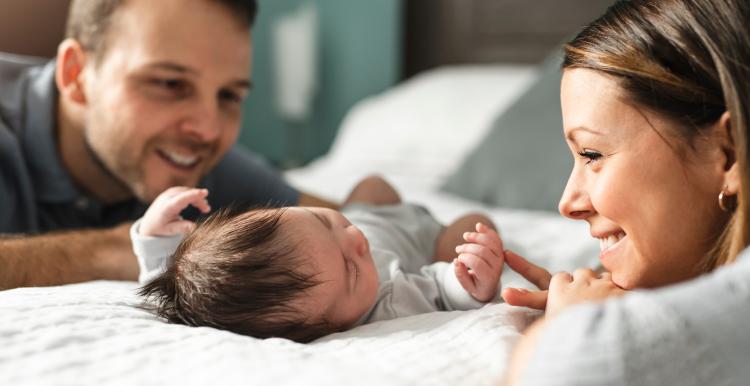 Kernow Parenting Journey has been commissioned as a project to provide a solution to the issues surrounding accessing information for parents on their journey throughout pregnancy. Information is now readily available in abundance, but this can make finding trusted sources and the right information very difficult for service users. Significant barriers to accessing group classes have been highlighted by staff and service users. Cornwall and the Isles of Scilly also have a unique geographical layout creating a barrier to offering services in an equitable way, available to all.
Kernow Parenting Journey has been commissioned as a project following recommendations made by the Better Births Review, action has needed to be taken. There has been a complete review on how we deliver information to parents, acknowledging how parents prefer to receive information in a contemporary format.
Research has taken place to gain an understanding of the national picture, and mapping of the local landscape. The project has taken time to get feedback from professionals across multiple agencies, to get a realistic view of how a new program could be devised and professionally delivered. There has also been significant engagement with service users to find out their needs.
What is Kernow Parenting Journey doing?
Creating a multi-agency parenting offer, delivering services in alignment with existing offers. Not replicating or duplicating.
Creating a digital offer: a one-stop shop for parents to access all their parenting requirements in Cornwall (one branded website, linking to all services in Cornwall and the Isle of Scilly). This will be extended, as funding streams become available, into an app.
Developing face-to-face offers, working with existing capacity issues, not against them, resulting in a robust program with core deliverables.
There is no adequate substitute for face-to-face assessment. This is imperative to enable positive therapeutic working relationships between professional and client: to build trust and openness and enable difficult subjects to be explored safely if required. Telephone calls and digital meeting do not allow for sufficient interaction and also reading of non- verbal cues and responses.
Please contact Morwenna Gee to discuss collaborating and help support the successful delivery of Kernow Parenting Journey.
Morwenna Gee, Project Officer
Morwenna.gee@healthwatchcornwall.co.uk
T: 07384 252 802