Kernow Maternity Voices Partnership publishes report on Royal Cornwall Hospital maternity services
17 recommendations have been made to help improve maternity services for pregnant women and birthing people in Cornwall and the Isles of Scilly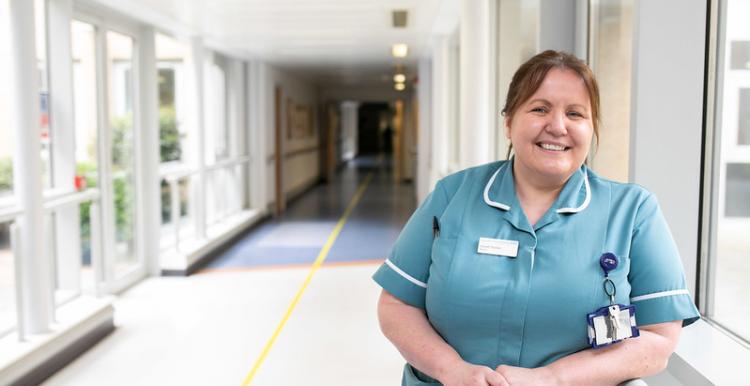 Healthwatch Cornwall are pleased to bring you the first in a series of reports by Kernow Maternity Voices Partnership (KMVP). MPV's are independent NHS working groups that exist to support the implementation of Better Births across Cornwall and the Isles of Scilly.   
This first report focuses on Royal Cornwall Hospital and uses the 15 steps for maternity quality improvement toolkit. The 15 steps toolkit is a quality improvement toolkit designed by NHS England to improve services from the perspective of the service users. Following recommendations from the Better Births Report in 2016, this method of quality improvement is critical to ensuring co-production by involving service users and lay people to improve services.   
KMVP conducted the research and interviews on location in January 2020 in small groups speaking to women and birthing people, spending around 20 minutes in different areas observing the quality of environment from a service user perspective.
KMVP have made 17 recommendations in areas that explore the facility ensuring that its welcoming and informative, safe and clean, friendly and personal and organised and calm. The full details of the findings and recommendations for improvements can be found by downloading the full report using the link at the end of this article.
The 15 steps framework is a wonderful toolkit from NHS England, which truly puts coproduction and service user involvement at the heart of quality improvement within maternity services. We are incredibly grateful to the team at RCHT for their support in organising this event and to all the service users who attended and spent time giving their feedback to us on the day. The stories, feedback and recommendations that are contained within the report give such a rich insight into how the environment of the hospital contributes to the experience of those accessing care and support. Some small changes can have a huge real life impact that stays with people for a lifetime. The next steps are to work in partnership with the leadership team at RCHT to implement these changes where possible, to regularly review the feedback and continue to champion meaningful user involvement at all levels to ensure safe, personal and kind care for all women, pregnant people and families across Cornwall and Isles of Scilly. We would love to invite anyone who has experience of using, or supporting someone who is using, maternity services in Cornwall and Isles of Scilly to get in touch with us to share their story and to get involved with coproducing the ongoing improvements
It has been great to work so closely with the Kernow Maternity Voices Partnership team on this report using the 15 steps framework and we welcome the findings. User feedback is so important in allowing us to understand lived experience, the work of KMVP and the 15 steps toolkit allows us to hear the service users voice first hand and we look forward to working with the MVP team to integrating the findings and recommendations going forward