NHS and emergency dental services approaching crisis point in Cornwall
Long waiting times for an NHS dentist have been exacerbated by the coronavirus pandemic, leaving residents unable to access basic and emergency NHS dental care in Cornwall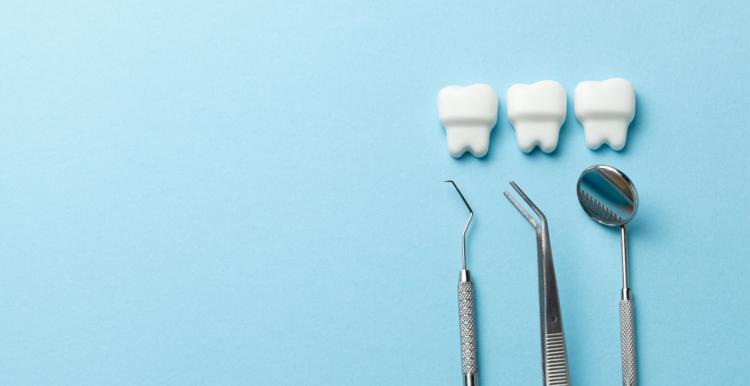 Healthwatch Cornwall have been aware of ongoing issues relating to long waiting times for NHS dental services in Cornwall, the coronavirus pandemic has exacerbated this situation even further and also created significant issues with accessing emergency dental treatment too.
We have heard from residents telling us about the difficulty and often inability to register with an NHS dentist, and distressing stories of not being able to access any emergency dental care whilst in severe pain. This feedback has been reported to Healthwatch England which is forming part of a wider piece of research on this issue.
Last year In October we asked residents to take part in the NHS England and NHS Improvement South West oral health patient needs assessment survey and over 500 residents contributed locally towards the 38,082 comments nationally, demonstrating the scale of the crisis both nationally and locally and informing the national report 'Dentistry and the impact of COVID-19' published in December.
We recognise the severity of this ongoing issue in Cornwall and support Healthwatch England in urging the Government to take urgent action to address issues with access to NHS dental care.
Dentistry feedback in Cornwall
In the last year and separately to our coronavirus survey, we've had 90 separate pieces of feedback through our website, email and phone line on dentistry.
People contacting us directly about dentistry has been steadily increasing, doubling since last year and five times higher than two years ago.
2018 feedback - 17 of 231 (7%)
2019 feedback - 44 of 203 (22%) 
2020 feedback - 86 of 220 (39%) 
The main themes and issues that we have been told about in Cornwall are as follows:
Between Feb 2020 and Jan 2021 we received 90 pieces of feedback about dentistry, 96% was negative feedback and 4% positive.
84% of feedback is from people who cannot find an NHS dentist in Cornwall and/or are on the waiting list for an NHS dentist.
People have been looking for up to 4 years for an NHS dentist and others have been on the waiting list for up to 5 years, most commonly the wait is around 2 years.
People are self managing poor oral health that requires urgent attention.
Dentists have capacity to see patients to offer private appointments but cannot provide NHS appointments.
Access issues to get an NHS appointment have been widespread across Cornwall  
Some people have found they have been deregistered from their NHS dentist without consultation or notification.
8% of feedback is about difficulties accessing emergency care, often people are told they don't qualify for emergency care, despite being in pain or discomfort.
Dentistry for far too long has been considered the "poor relation" in respect of NHS care. We receive more complaints about the lack of NHS dentists in Cornwall than any other issue so it is no surprise that people are taking desperate actions to self medicate, which of course they should not have to do. Getting an NHS dentist in Cornwall is akin to winning the lottery. It should not be like that
Dentistry feedback nationally
Access to dentistry remained difficult for more than seven in 10 people (72%).
Some people who actively sought dental treatment were told they would have to wait anywhere between a few months to, in one case, two years for an appointment. 
Access to urgent NHS treatment was difficult for both people with painful teeth, with patients being told that dental pain was not considered an "emergency", and those who were prescribed multiple courses of antibiotics by NHS111 without being provided any further treatment. 
Some people said they had called over 40 practices to find an NHS dentist, and pulled their own teeth out when they couldn't bear the pain. 
When dentists couldn't offer an appointment, they advised people to buy dental repair kits to treat themselves. In one case, an individual was advised to use a nail file to deal with the sharp edges of a broken tooth. 
We highlighted similar issues in our report published last December, which examined what people had told us from July to September 2020 about accessing dental care.
The full report by Healthwatch England on Dentistry and the impact of COVID-19 can be read by following the link below.
Our findings show that access to dental care is currently neither equal nor inclusive, leading to traumatic experiences for many people. This provides yet more evidence that the COVID-19 pandemic has exacerbated the human impact of years of structural issues in NHS dentistry and is now pushing it to crisis point. We are hugely concerned that this will have detrimental effects to the nation's health for years to come. Although we have to grapple with the pandemic, all efforts should be made to treat those in need of urgent care and provide more accurate and up-to-date information to help people find and access NHS dental care. In the longer term, the Department of Health and Social Care must prioritise the importance of oral health and commit to improving access to dentistry for everyone who needs it.
If you have experienced any challenges with NHS dental services or accessing emergency dental care we would really like to hear from you, please share your story by contacting our team - your story has the power to make a difference.