Healthwatch Cornwall shortlisted for prestigious national award
Local health champion shortlisted for their work to understand and improve access to mental health support in Cornwall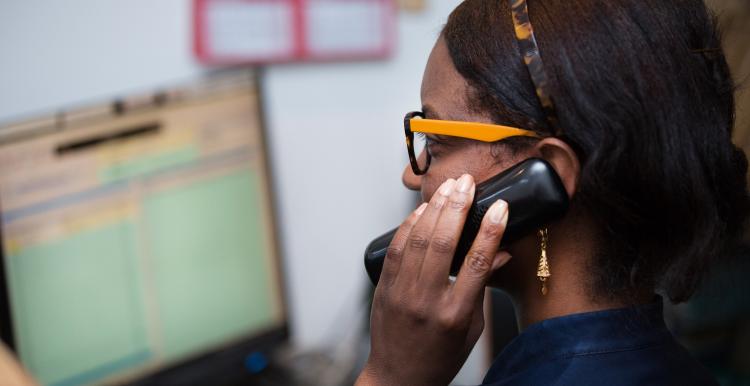 Healthwatch Cornwall has been nominated for a prestigious national award in recognition of their work to understand and improve people's access to mental health support in Cornwall.
To provide the NHS, Public Health and other organisations with a deeper understanding of people's experiences of accessing mental health support during the pandemic, Healthwatch Cornwall conducted a digital engagement project in collaboration with Outlook South West and Sea Sanctuary. The aim was to create discussion and encourage residents to join in to share their own experiences of how they accessed support during the pandemic.
Healthwatch Cornwall has been shortlisted under the Engagement category in the Healthwatch Awards 2021, which are run by Healthwatch England. This annual event celebrates the difference Healthwatch's 4,000 plus staff and volunteers across England have made over the past year. Healthwatch Cornwall is one of only 30 local Healthwatch out of a total of 152 across England to be in the running for one of the awards, and are shortlisted with just two other local networks in the Engagement category.
Healthwatch Cornwall will find out whether its award bid has been successful during Healthwatch Week, which runs from Tuesday 9 November 2021.
The team here at Healthwatch Cornwall work tirelessly in our important role as the health and social care champion for people in Cornwall and the Isles of Scilly. Mental health is a big focus area for us, and to be shortlisted for a national award in recognition of our work to improve access to mental health support is a fantastic achievement. We thank the thousands of people that came forward, engaging with us and sharing their experiences of accessing mental health support during the pandemic.
Many congratulations to Healthwatch Cornwall. They are such important partners in our overall plans to engage our communities and work to transform and improve mental health services. I am delighted that they have received this national recognition.
A very well deserved recognition of all the hard work and commitment which the team at Healthwatch Cornwall have put into the issue of mental health and wellbeing. The learning stemming from this recent work will be of huge benefit and value in helping improve local services and help us to design and deliver even better outcomes and experiences for the people of our communities who need care and support. Well done Healthwatch Cornwall!
Healthwatch Cornwall is your local health and social care champion. From Penzance to Bude and everywhere inbetween, we make sure NHS leaders and other decision-makers hear your voice and use your feedback to improve care.
If you've recently visited your GP, or local hospital, or used any health and care services in Cornwall we want to hear from you. Whether you've had a good or bad experience, we can use your feedback to improve services for everyone and we have the power to make NHS leaders and other care providers listen to what you have to say. We're completely independent and impartial and anything you say is confidential. We also offer information and advice to help you to get the support you need.
Key findings and more information about the report.
Read the report in full below.