Cornish residents help inform national survey to improve NHS waiting times
Your feedback really does make a difference: recently published NHS England Elective Recovery Plan has been influenced by our findings and recommendations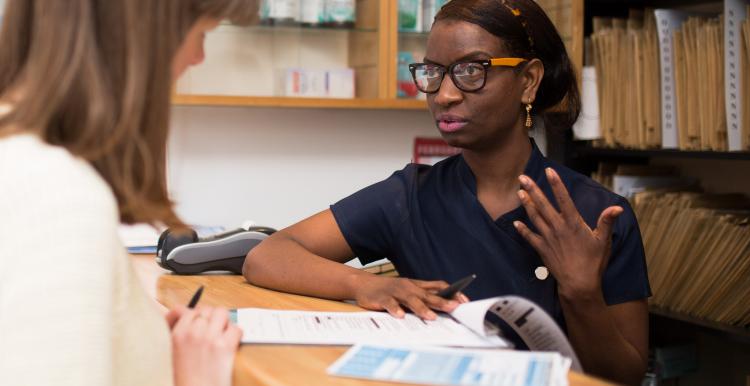 Last year we asked residents in Cornwall to share their experience with us about NHS waiting times as part of a national survey for Healthwatch England. We heard from people from all over Cornwall who wanted to share their experience with us, and can now share the local data that has informed the national study and recovery plan announced by NHS England.
It is well known that COVID-19 has had a significant impact on hospital waiting times. Early in the pandemic, the NHS postponed lots of non-urgent care, freeing up beds for COVID-19 patients. As things progressed, people put off coming forward with new symptoms because they were simultaneously worried about putting extra pressure on the NHS and the risk of catching COVID-19 themselves.
Over the last three months, Healthwatch England and Healthwatch Cornwall heard from more than 2,500 people nationally and locally about their experiences, helping us to dig beneath the headlines and support the NHS to make good policy decisions on how best to manage waiting lists.
The NHS has now published a plan to address backlogs that built up during the pandemic and tackle long waits for care with an expansion in capacity for tests, checks and treatments.
The plan was developed with Royal Colleges, patient groups, and health charities, including Healthwatch. It sets out how the NHS staff will make the best use of additional government funding to begin to address the COVID-19 backlog.
Healthwatch Cornwall are liaising with trusts on the findings and recommendations to both the elective care briefing and NHS backlog response.
Given an impossible situation due to the unknown aspects of COVID-19, I believe RCHT (Royal Cornwall Hospitals Trust) conducted themselves in a professional and proportionate manner. The delays were not ideal from my point of view or from a personal health perspective, but I do not see what other response was possible.
Our local survey in Cornwall revealed that:
72% of respondents are currently waiting to have hospital care/treatment
20% of those respondents have been waiting over a year
36% of respondents who had treatment in the last 18 months only had to wait 0-2 months
67% of respondents didn't have their appointment cancelled
33% of people with cancelled appointments were only notified the week before
28% of respondents had their treatment cancelled on the day
67% of respondents that had their appointment cancelled on the day not given a new date
60% given no information whilst waiting for treatment
69% received no support whilst waiting for treatment
58% not given information on how to manage the condition.
It is reassuring to see that the NHS have recognised the severity of the issues we have raised with them in their Elective Recovery Plan, and that as the people's health and social care champion, the feedback we receive from residents really does make a difference. We look forward to working with colleagues locally to ensure that the measures set out in the plan – specifically in relation to better information and support for people - are implemented in Cornwall.
Nationally, Healthwatch England found that: 
Current waiting lists
Of the 2,500 people spoken to nationally and locally, nearly one in ten (8%) reported waiting for more than two years to receive care. This is still far too many, given the impact waiting can have on someone's mental and physical health, but is lower than many may think. The problem with how waiting lists are talked about is that people may see no point in seeking out a crucial diagnosis or much-needed treatment because they fear they will never be seen anyway or feel guilted into not 'burdening' the NHS further. This risks creating even bigger problems for patients and the NHS.
How big of an issue are cancellations?
The national research found that over the last 18 months, one in three (32%) had a procedure cancelled at least once (15% more than once). Of those who had treatment cancelled, 18% were on the day itself, and a further 29% had it cancelled in the week leading up to it. People appreciate the pressures the NHS is under, particularly now, but such high levels of late notice cancellations are a problem.
Communication
While the overall length of time spent on lists and certainty that a procedure will go ahead are key to people's experience, they are not the only factors that affect what it's like waiting for care and their quality of life.
Many people told us that the amount of supporting information they were given while waiting for care was inadequate, especially in helping them manage their condition.
Interim support services
People were asked if they had received any more practical interim support, such as pain relief, physiotherapy or mental health support, whilst they waited for their hospital treatment.
Just 15% of those surveyed said they had received some support, with 82% saying they didn't receive any help at all. Not everyone surveyed will have needed support, but this is still surprisingly high.
Where people face long waits, it is precisely this interim support that can make the experience bearable.
Provide more support services:
Use some of the money for the backlog to increase support for people while they wait, like specialist pain management, physiotherapy and mental health support.
Work with Healthwatch and the voluntary sector to properly understand how the NHS could expand support services even more, to help people survive waiting.
Where patients are offered quick treatment at specialist hubs, ensure no one is excluded from this option. This means providing transport and help with accommodation for carers and relatives.  
Structural recommendations
The Government should consider widening statutory sick pay thresholds to help those struggling to work due to longer than usual waits.
Continue to provide dedicated funding for discharge processes to help get people out of hospital faster and with the right recuperation support, freeing up beds for new patients.
Use the clinical review of standards to develop processes to limit anxiety for patients waiting in silence and provide better data for hospitals to manage demand.
Healthwatch England recommendations:
Last year Healthwatch England set out recommendations to NHS England on how to improve the experience of people waiting for treatment, as part of their plan to tackle the NHS backlog. Thanks to feedback from people in Cornwall that fed into this, we could identify that many people and their loved ones were not getting the help and information they needed while they were waiting for care, making them feel anxious, ignored and forgotten.
We are pleased to see that NHS England have listened to many of your concerns and that the asks were key to the plan's recommendations. 
Implement the guide to good patient communications
Ensure patients don't feel forgotten by putting regular updates in place, across different communication channels
Make it easier for patients to update the NHS when there are changes in their condition
Improve the support people need while they wait, such as better access to pain management, physiotherapy, and mental health support
Provide support with transport and accommodation where patients choose to travel for care at a specialist hub.
I've basically been put on strong painkillers and anti-inflammatories and left to wait. No communication from the hospital, I'm in so much pain. I feel very alone, mentally exhausted physically exhausted, I'm going back to my GP for mental health support as I'm struggling mentally to cope with the delays and the pain.
NHS waiting time survey report
What are people telling us about delays to hospital care and treatment?
NHS England Elective Recovery Plan
Read and download the Elective Recovery Plan