Healthwatch Cornwall publish latest annual report
Find out about all the improvements we have been making to health and social care services in Cornwall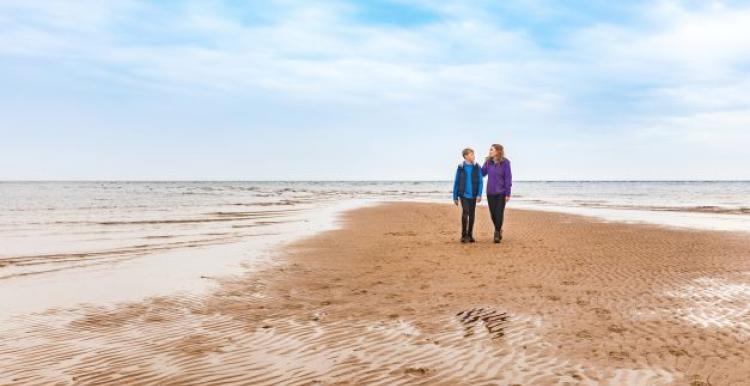 Our annual report covers the period between April 1 2021 to March 31 2022.  The last lockdown may feel like a long time ago for some, but this report starts with us only having recently emerged from the final restrictions that placed such an incredible strain on people's access to health and care services in Cornwall.
This report highlights the many ways we have helped to improve services and support for people during what was still a very challenging year. Although restrictions lifted and people were able to see loved ones, friends, and families again, the after-effects of the pandemic were still causing challenges to Cornwall's health and social care system.
Face-to-face engagement work gradually returned and we were finally able to begin re-connecting with residents to talk in person. Our 15 staff and 17 volunteers have listened to feedback and engaged with 10,645 people, and it's through these conversations that we're able to make the improvements that we talk about in our annual report.    
From recommendations about adult safeguarding to more emergency dentist appointments and a review of every GP website in Cornwall, you can find out about all the improvements we have been able to make to your health and social care services by following the link at the end of this article.
In a year where the Covid-19 pandemic and its effects once again impacted on health and social care staff, patients, and service users, it has been heartening to see the level of passion and commitment staff and volunteers have demonstrated.
10,645 people shared their experiences with us about health and social care services in Cornwall. Thanks to this feedback from residents, we have been able to make lots of improvements to different services in the county. Our annual report covers the following areas of work:   
Adult Safeguarding
GP websites 
NHS waiting times
The Accessible Information Standard
Mental health support
Partnership Boards
Maternity services
Ageing Well Urgent Care Response pilot
Carers
Hospital Discharge
Read the full report to find out more about how we've improved health and social care services in Cornwall.
I would like to personally thank the 10,645 residents who shared their experiences with us and also to everyone working in health and social care that listened to our suggestions, recommendations and guidance. Feedback from the public is vital for those sectors to understand what's working well and what needs to change. The many improvements listed in our annual report would not be possible without the close collaboration of our colleagues in the health and social care system in Cornwall. We are proud of the work we have done to improve the services that are set out in our annual report, but there are still severe health inequalities that exist across our communities. We look forward to taking on these challenges in the year ahead. I hope you have found this report about the work we have undertaken over the past year to be informative. The year ahead will of course be equally demanding so Healthwatch Cornwall remains ready to respond to those issues that people tell us matter to them.