Kernow Maternity Voices Partnership publish annual report
Find out about all the improvements the Kernow Maternity Voices Partnership have been making to maternity services in Cornwall and the Isles of Scilly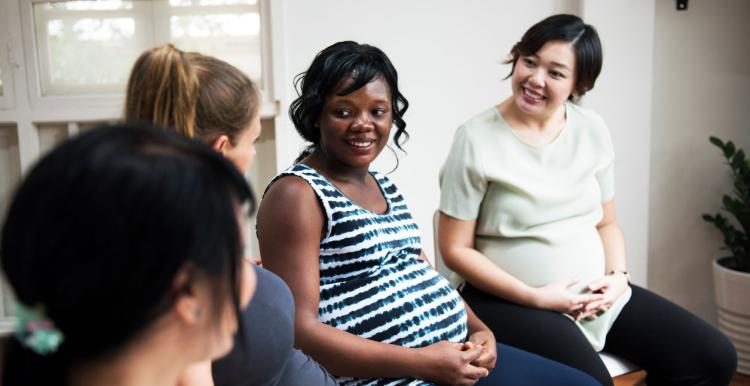 Kernow Maternity Voices Partnership (KMVP) is an independent forum for women, birthing people and families to share their experiences with maternity services in Cornwall and the Isles of Scilly. They support and facilitate involvement in the design, improvement, and implementation of local maternity services in the county.
This year the core team have been able to really focus their attention on sustainability and robustness. This has involved expanding and growing the team and volunteer base, allowing the team to deliver more meaningful involvement and increasing its capacity to evidence the impact of their work more.
During the last year and despite the ongoing challenges presented by Covid, the KMVP has been part of many different projects, changes, and service developments to maternity services in Cornwall and the Isles of Scilly.
Read the full report at the end of this article to find out more.
Highlights from the annual report include:
KMVP supported the relaunch of the Friends and Family Test
Development and launch of Cornwall's own Personalised Maternity Care Plan
Team expansion and increased volunteer recruitment
Developed Informed consent training for all staff and co-wrote guidelines
Cornwall launched the Pelvic Health Service, co-designed with KMVP
Involved in the response, oversight, and reporting of the Ockenden report.
Thank you to Nicki and the team at KMVP for all your work to help improve maternity services in Cornwall and the Isles of Scilly. This annual report shows the breadth and scale of your achievements and demonstrates the importance of engaging with birthing people and their families to co-design services. We welcome the feedback within the report and look forward to continuing the successful partnership with the KMVP and working with you to implement the suggestions within this report.
Well done to Kernow Maternity Voices Partnerships for all the excellent work mentioned in this annual report. Engagement with service users is so important to help us understand people's experiences of local maternity services, and KMVP are a trusted and valued partner to help us shape our maternity services in response to patient feedback.