Healthwatch Cornwall conducts accessibility and design review of all 58 GP websites in Cornwall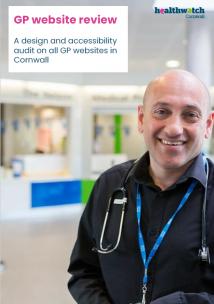 In March 2021 towards the end of the third national lockdown, our volunteers were supported by staff to conduct a detailed review of all GP websites in Cornwall. At this point in time, there were still significant restrictions in place, making easily accessible healthcare information vital for people in need of support.
This report is now being launched as part of our national #YourCareYourWay campaign, raising awareness about the Accessible Information Standard, and highlighting the legal rights of people with an impairment or disability to healthcare information in a format they can understand.