Latest advice and information on coronavirus
Read the latest advice and information from NHS England, Public Health England and local resources to help with coronavirus related support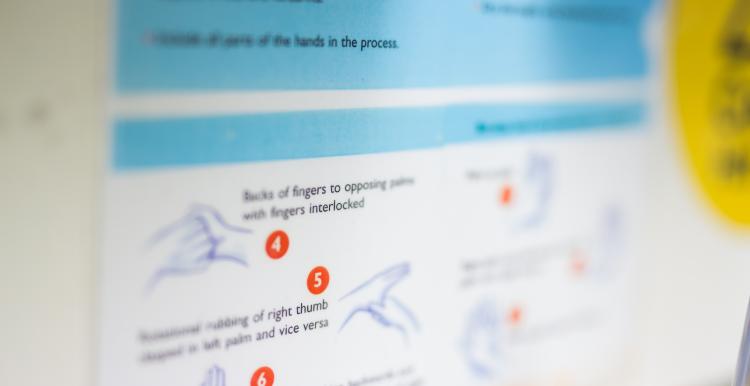 It has been announced that the final stage in the roadmap to lift lockdown restrictions will go ahead on Monday 19th July. This will mean some significant changes to what you can do at work, in public places and within health and social care settings.
The main changes will be:
Social distancing will end
Face masks will no longer be mandatory
There will be no limits on gatherings
You can find out more about the announcement by following the link below.    
The below resources will help provide critical information and support across a number of areas from getting a test to the vaccine, how to self isolate and emergency numbers if you need further support.
As always if you are experiencing difficulties with any health and social care services Healthwatch Cornwall can be contacted on T: 0800 038 1281.
The link below has local organisations in Cornwall that can be called if you need further help or support.
Hands, Face. Space. Fresh Air.
If you think you might have coronavirus
Symptoms
A high temperature

A new, continuous cough

Loss or change in sense of smell or taste
What to do if you have these symptoms
Do not go to a GP surgery, pharmacy or hospital. You should stay at home and self isolate.
Only call 111 if you cannot get help online.
You must get a test. Find out more and book.
Use the NHS 111 online coronavirus service if:
You feel you cannot cope with your symptoms at home
Your condition gets worse
Your symptoms do not get better after 7 days
How to self isolate if you or someone in your house has coronavirus
Stay at home and self-isolate. Do not go to work, school, or public areas and do not use public transport or taxis. 
For more information about when to self isolate and what this means for families visit the Government website.
Financial support when isolating 
You may be eligible for a discretionary support payment If you have tested positive, have been in close contact with someone who has tested positive or been told to stay at home and self-isolate on or after 28 September 2020.
You can find out more about the criteria and eligibility for this on the Cornwall Cornwall website by following the link below.
Vaccine information
Wait to be contacted
The NHS will let you know when it's your turn to have the vaccine. It's important not to contact the NHS for a vaccination before then, the NHS is currently offering the COVID-19 vaccine to people most at risk from coronavirus.
The vaccine is being offered in some hospitals and pharmacies, at local vaccination centres run by GPs and at larger vaccination centres.
It's being given to:
people aged 80 and over
people who live or work in care homes
health and social care workers at high risk
More information below:
Accessible information 
You can find the latest coronavirus information in BSL by following the link below: